1 tag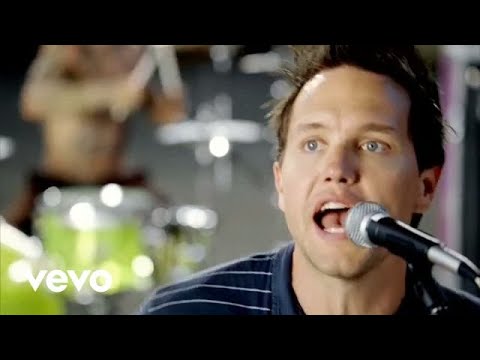 Just saying...
Professionalism and credibility are everything. If you don't have these, you should not be representing a company.
6 tags
Evaluation -- Positive Feedback at Work
BEFORE REVISION Just saying, in no way, shape or form is this completed. Still needs a lot of work. What do you think? Evaluation — Positive Feedback at Work Feedback is crucial to learning and development.  Providing feedback in the wrong way can lead to discontented employees and an unsatisfying situation to be part of.  Providing feedback appropriately can promote a positive work...
3 tags
"I open the cabinet to find a fresh towel. I can't go out looking like this. I..."
– fictional idea - prompt
4 tags
6 tags
What's in it for me? - Quick Rant
Sometimes it drives me crazy to think about the thousands of ads that are thrown into our faces on a daily basis. Companies are attempting to to tell us what to wear, drink, eat, etc. That's not always a bad thing. It's kind of how life works. But, the worst part? I have no desire or use for the products or services they're shoving down my throat. It's a huge waste of time,...
2 tags
Creating a Simple Social Media Strategy @fondalo →
Affect Writer - (Notes for Safe Keeping) →
My name is Ashley Lowe. I live and work out of Tampa, Fl. That's a great start, but what do I do? -Tattooed Copywriter -Techie Editor -Social Media Geek -Corporate IT Trainer (Learning & Development) -Feminist Freethinker -Advocate of Logic & Reason -Knowledge Fiend -Quirky & Fun I love to meet new people. Come get to know me! Twitter: @AffectWriter...
1 tag
4 tags
Swept Away By Dreamland #poetry #poem #love
Swept Away By Dreamland —Ashley Lowe Sleeping child, Ever picturesque; More beautiful than an angelic smile, More peaceful than the placid sea, As smooth as the softest cotton, As serene as the wildflower valley, As tranquil as meditation. Oh, the pacific sigh Telling me you are at rest. Please, halcyon night, I pray you last. I beg for the sanctity of this calm. I dream for the stillest of...
My iOS 5 Upgrade Experience in a Tiny Nutshell
- took longer than expected - have to re-sync all apps and music - have to remember where I put everything when I reorganized - other minute complaints… Overall, worth it.
Best Blogging Platforms #blog #blogging →
Which do you use?
6 tags
4 tags
SlutWalk - Touchy subject, but someone has to talk...
An informal, feminist perspective on sexual assault and SlutWalk. Ladies are taking it back all over the world. Women, and men, everywhere are protesting against sexual violence and ridiculous demands to remain "decent". Police are asking women to wear more clothing. Lesbian women are being attacked to be "shown a lesson" and "taught to be straight".  Men are...
Training Technical Support
Me: If you just kill the virus in Process Explorer, something else may start it back up...
Agent: You mean like a zombie outbreak of malicious applications?
Me: Actually, yes.
#OccupyTampa →
More information for tomorrow, 10/6/2011.
Mexico's Marriage Proposal
@FoxNews brought up a good point this morning. If you think you'll want to be divorced in two years, why even get married to begin with? I agree to an extent. However, things change. People change. That's a fact of life. We don't know it will happen until it does. I think people will be more interested In the traditional views of marriage if they're actually expected to...
Conversations with coworkers...
Him: Have you ever had something really deep you needed to get off your chest?
Me: Sure. Everyone feels that way sometimes.
Him: Like, I feel like I'm going to burst if I don't talk about it.
Me: Understood. :::I turn toward him ready to listen:::
Him: Thanks for the talk! I feel a lot better. :::casually strolls out of the office:::
Me: Ok...
The Occupied Wall Street Journal →
The front page includes "The Revolution Begins at Home— Wall Street Protests Enter Third Week" and "Learning from the World" Read more: http://www.businessinsider.com/occupied-wall-street-journal-2011-10-03#the-front-page-includes-the-revolution-begins-at-home-wall-street-protests-enter-third-week-and-learning-from-the-world-1#ixzz1ZreAejKJ
So, my daughter's birthday is coming up...
Mom: The big number five is coming up! What will you wish for?
Daughter: I want big boobies!
Mom: **FacePalm**
What Does It Take To Be a Social Strategist?... →
Looking to break into a social media career? Here's pretty much everything you need to know about the job and the people who do it every day. Nearly 80% of corporations use social media, so there's plenty of opportunity for aspiring strategists — especially as the other 20% get on board. Ste…
Product Development: 9 Steps for Creative Problem... →
Ronald Brown is a successful startup CEO with an extensive background in technology and consumer marketing. His new book, Anticipate. The Architecture of Small Team Innovation and Product Success is available via iTunes, Amazon, Barnes & Noble, and Kobo. Creativity is the main prerequisite for…
92% of Americans Take Action for Social Good... →
Ninety-two percent of American's took action for social change this past year, according to the Social Change Impact Report from Walden University. The report was created as a kind of barometer for who is engaged in social change, what issues matter to them and how they're working together. S…
#OccupyTampa →
More information is available to those who wish to know.
tumblrbot asked: WHERE WOULD YOU MOST LIKE TO VISIT ON YOUR PLANET?